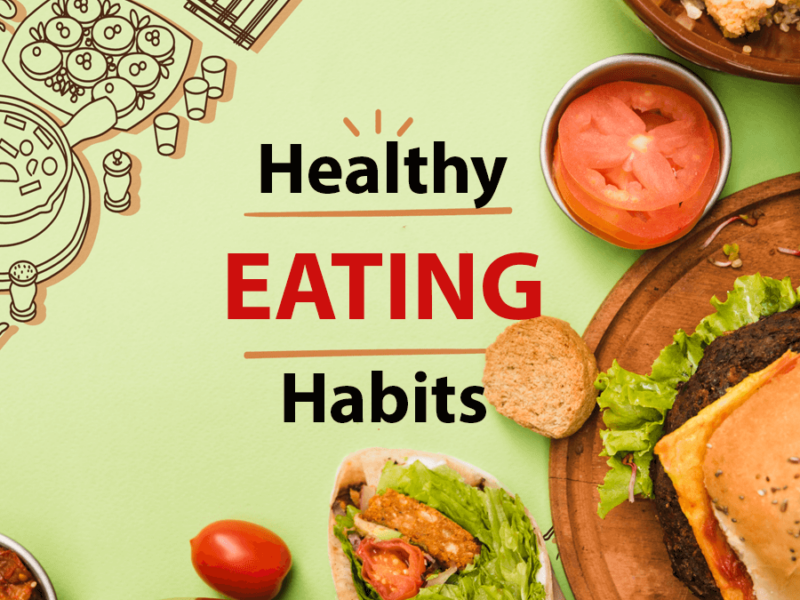 To be healthy and fit, you never need to go on a DIET! Yes, you heard that right! Instead, follow Healthy Eating Habits to Lead a Healthy Lifestyle!
Temporary Diets never work! Rather the changes that can be done lifelong, can only bring the benefits. So, try to inculcate Healthy Eating Habits by eating healthier!
It's always said that a body is made up of 70% Lifestyle and 30% of Genes. So, people think that if they have inherited the fats genetically, then they can't reduce it. But, you can always bring a change in your body by adopting Healthy Eating Habits.
Let me give you some healthy eating tips:
Avoid Snacks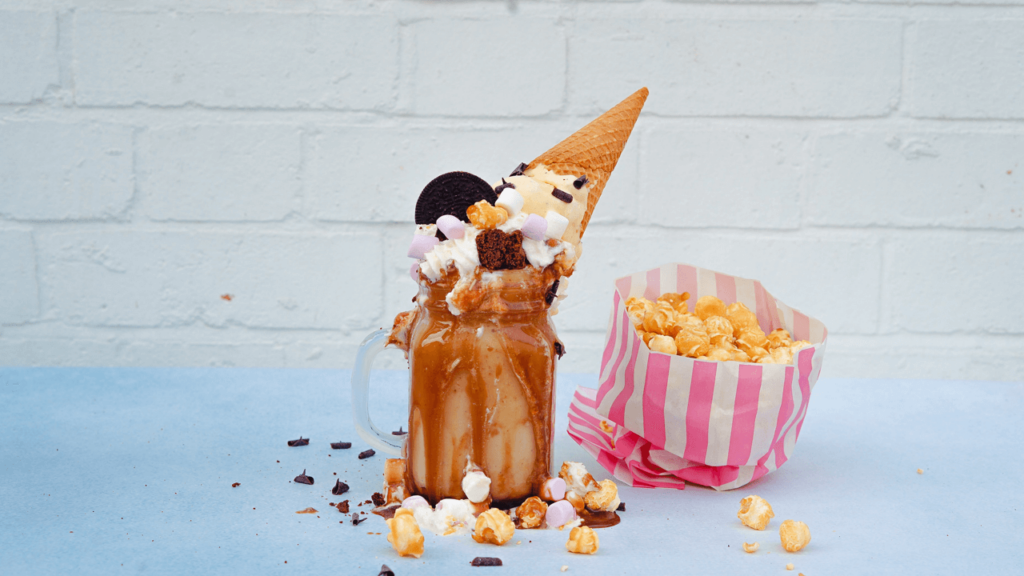 Snacking is a very bad habit! We tend to eat packets & packets of chips while binging on Netflix! And that can lead to serious health hazards.
Because all packaged foods are very harmful for our health!
If you want to have snacks, opt for healthy snacks such as nuts, almonds, walnuts, fox nuts, etc.
Create a Rainbow While You Do Your Grocery Shopping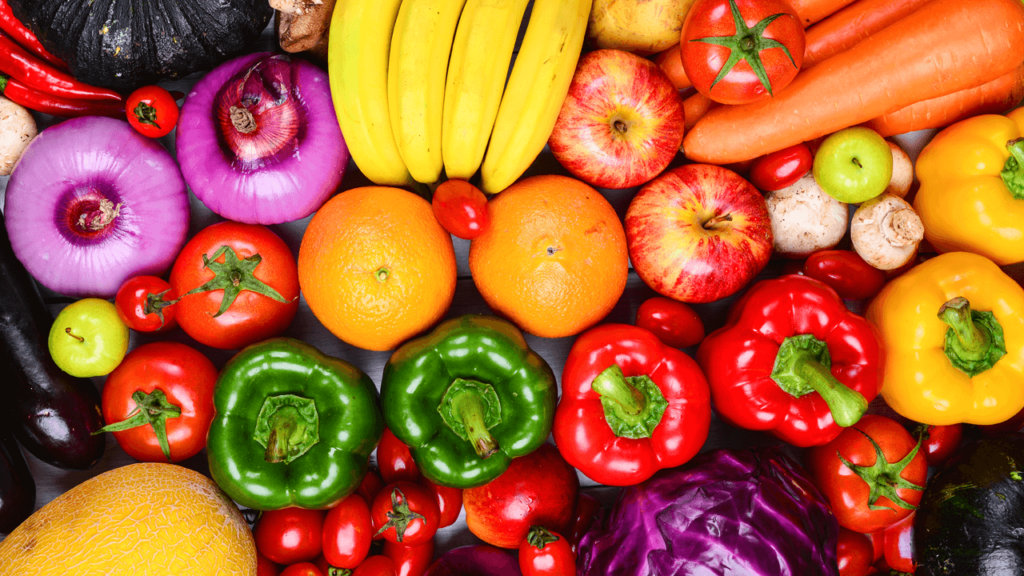 Basically Rainbow Shopping means having every color of vegetables and fruits in your shopping cart!
Whenever you go for grocery shopping, try picking up the freshest and colorful lot out of all!
Also, don't stock up your fruits and vegetables. Always buy fresh and eat fresh!
Even when you cook your food, your concept should be like "From Pan to Plate". Never keep your cooked food in the fridge. Also, never eat re-heated food!
Say Goodbye to Refrigerated Items
Refrigerated items like Coke, Mayonnaise, other aerated drinks should always be avoided.
Try limiting the use of refrigerator as much as possible!
Give Rest to Your Mobile Phone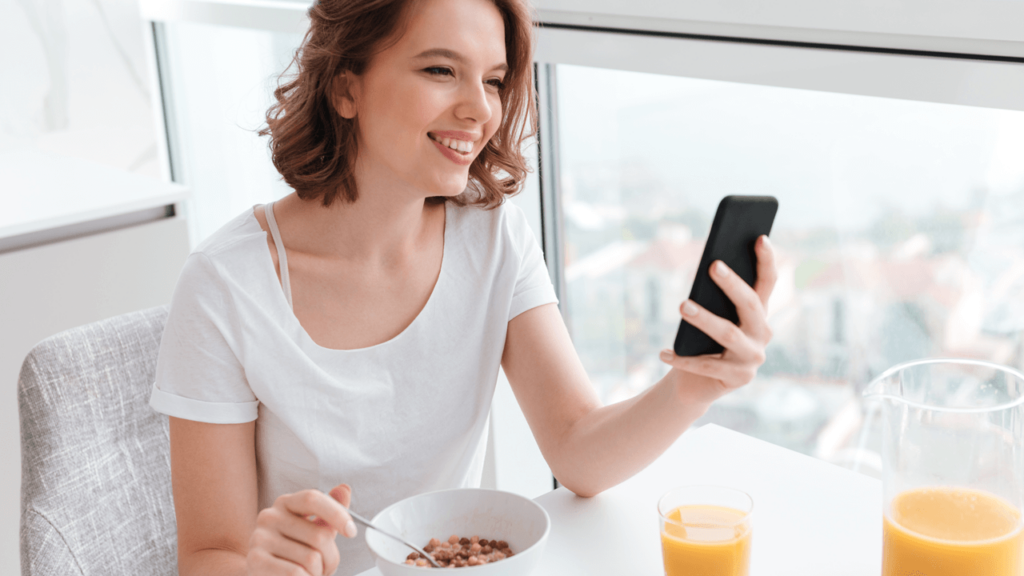 Whenever you are in your dining table or you are having some food, keep your mobile phone and other electronic devices aside.
Always focus on food while eating. Enjoy the taste of your food and always be grateful that you have that food to eat!
Many people have the habit of eating while watching TV, which leads to sometimes overeating. So, you should always avoid such behavior.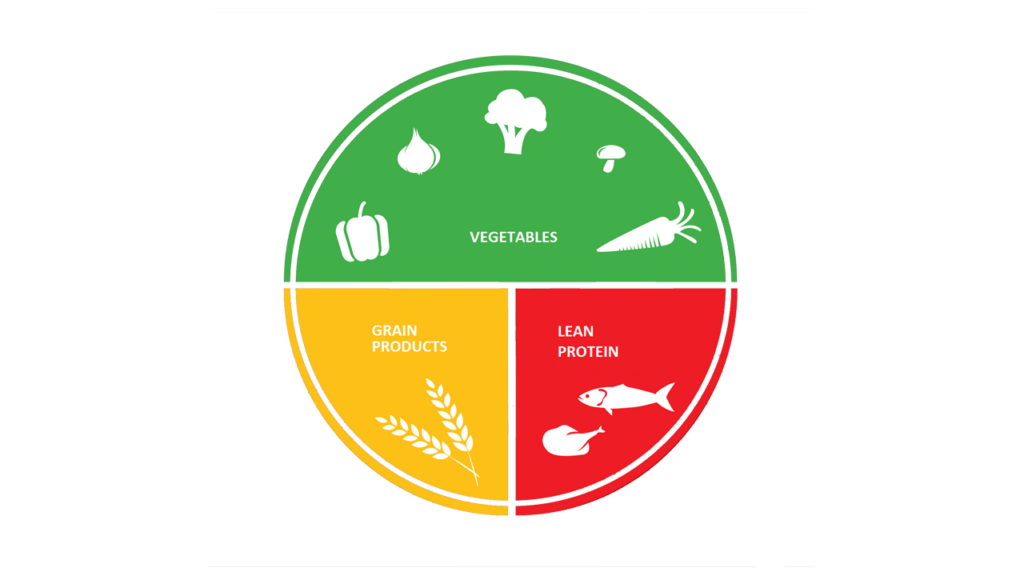 You should always try to make your plate as "Healthy Eating Plate" which comprises of ½ of the plate to be veggies, ¼ should be protein and the other ¼ should be starch.
Never eat more of starch, it will ultimately increase your fat content in the body. Always have the mentioned proportion of healthy food daily to see a transformation in your body.
Also, avoid adding too much oil in your food! Try to use healthy cooking oil always.
Stay Hydrated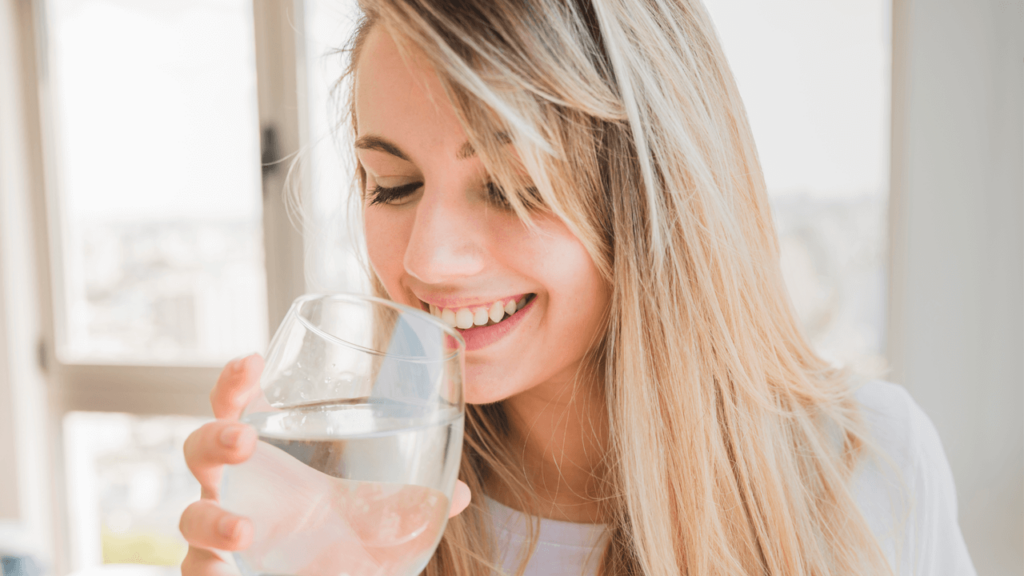 Having adequate amounts of water is very essential for our body. Try to drink a minimum of 4L of water daily.
It will keep you away from dehydration. Also, will help you keep your energy levels high throughout the day!
Have Meals in Shorter Intervals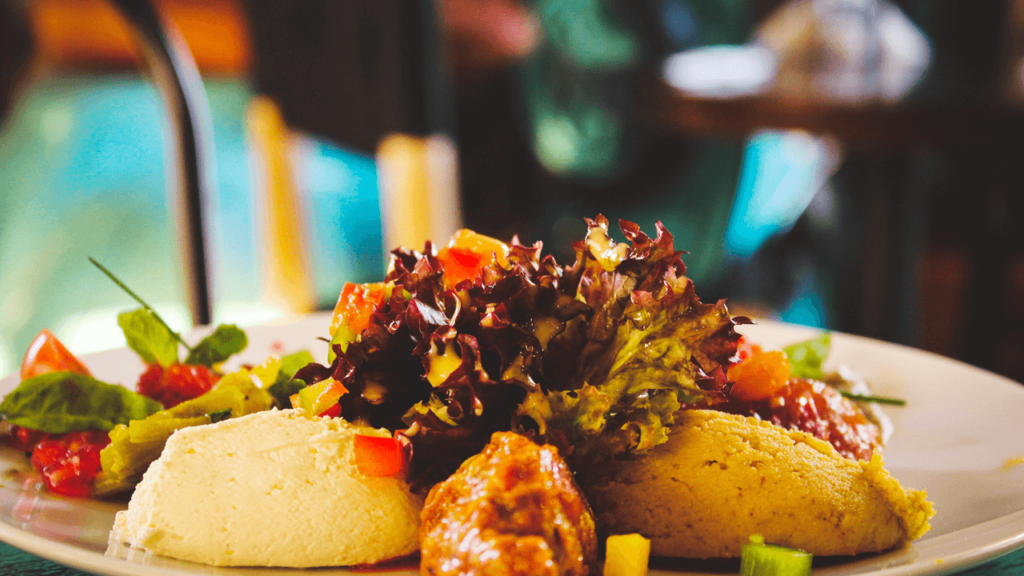 Always have 5-6 small meals every 3 hours. Because if you take long gaps, more food gets converted to fats.
Having meals in shorter intervals keeps you full, and you never have cravings for unhealthy foods.
Eat Your Food in "French Style"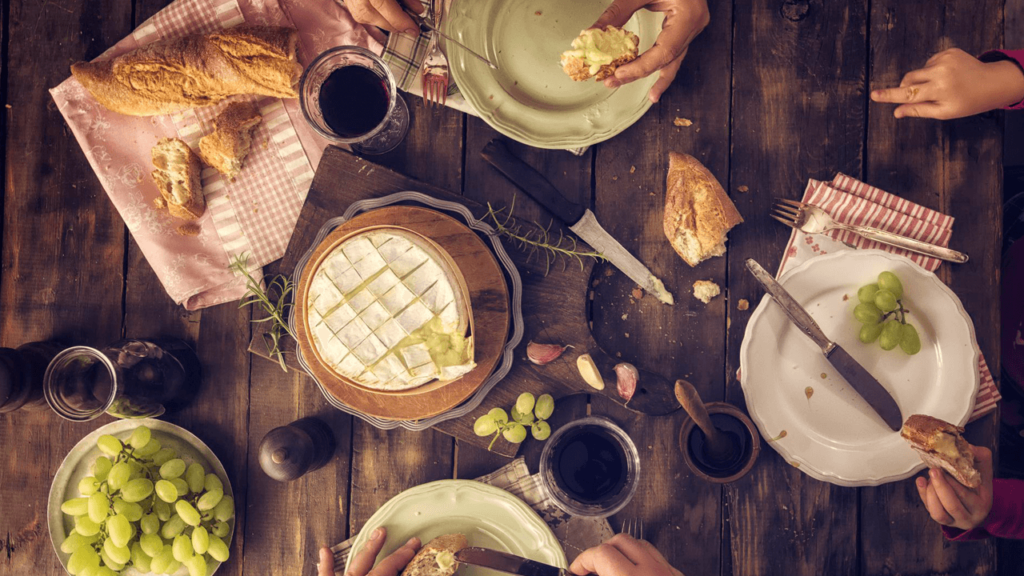 If you know, French people have this culture of eating slowly and enjoying every food one after the other. They take time and relish the food.
They eat meals usually consisting of several courses. The hack is that they slowly savor small portions, yet eat a tad bit of everything across a whole variety of foods. So, eat your meals in a French style and lose those kilos of yours!
Trust me, it works!
Also, we should always chew our food nicely, for at least 32 times so that the digestion process is at ease.
One should take atleast 20-30 minutes to finish a meal! Avoid fast eating!
There is a saying, "Drink your food & eat your water" which means that chew the food so much that it becomes watery in your mouth and drink the water in small sips as if you are eating something.
Avoid Late Night Dinners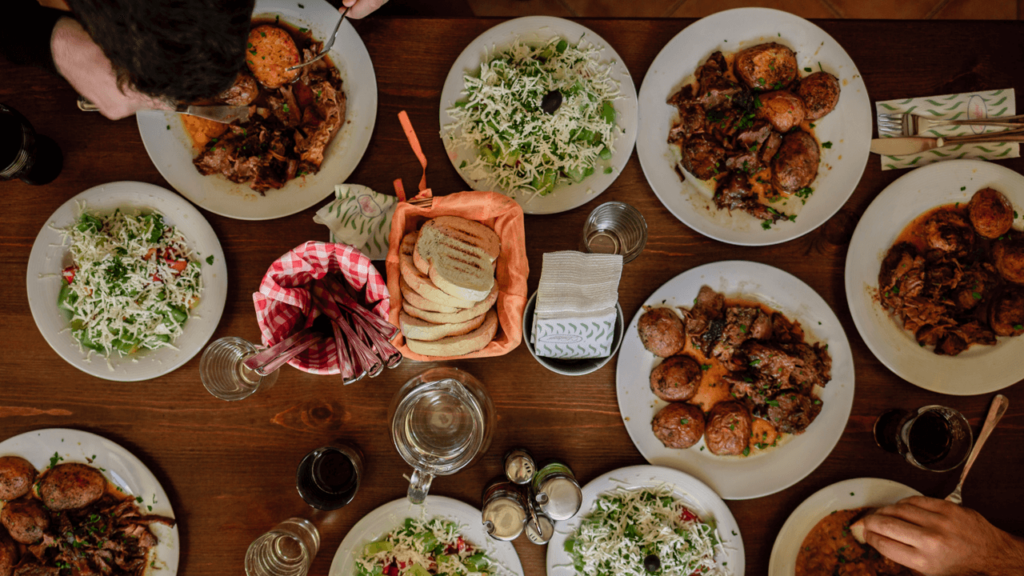 You should form a habit of doing your dinner before the sunset that is around 6 PM. Try this tip on healthy eating! It's the best way to reduce your belly fat!
Always have a gap of 2-3 hours before sleeping and having dinner! Eating late can have harmful effects on your body!
Conclusion
Start inculcating these Healthy Eating Habits one-by-one. Don't overstress yourself that you have to do so many things at a time. Habit formation takes time, so be positive and give a fresh start to your eating habits!
Please follow and like us: