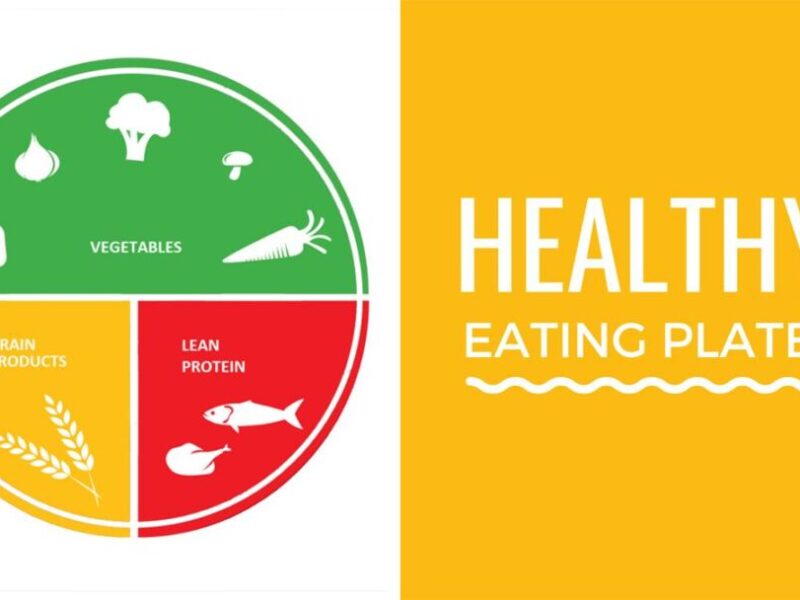 The secret to a healthy life is having a Healthy Eating Plate always. Having healthy meals helps you to stay away from various diseases. You can minimize your health risks by keeping your diet in control.
What Exactly is a Healthy Eating Plate?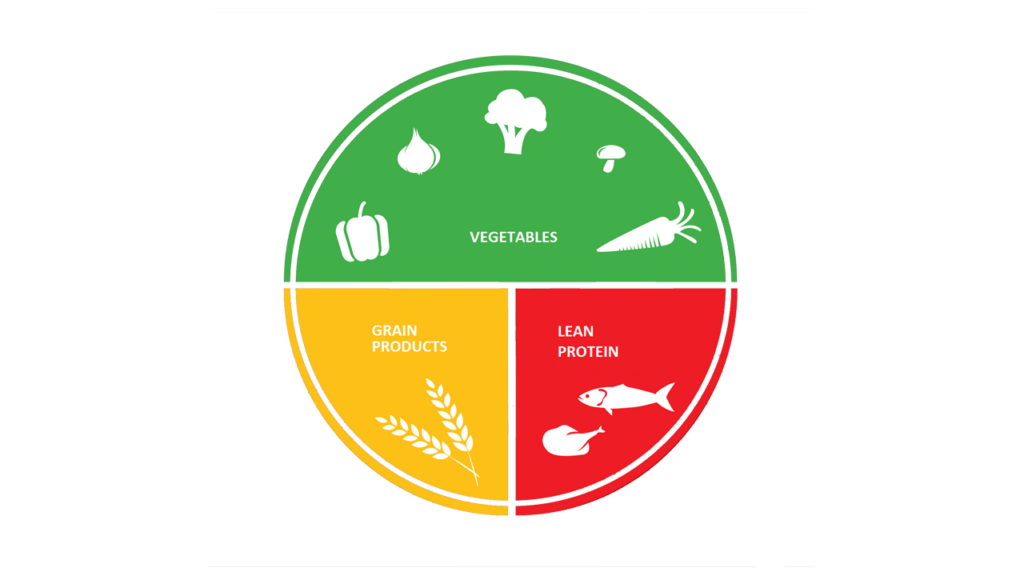 So, a healthy eating plate consists of proper proportions of all the nutrients one needs.
While creating one, you must take care of the plate measurements too.
For children, go for a 7″ plate and for adults, take a 9″ plate.
Now, divide the plate into half. Fill one of the halves with vegetables, mostly try to pick greens that have more fiber content in it. Limit starchy vegetables. So, you can fill your plate with zucchinis, broccoli, kale, beets, carrots, turnip, spinach, Brussel sprouts, cabbage, etc.
Divide the other half into two. And fill the ¼ part of the plate with proteins such as fish, chicken, eggs. And the vegetarians can go for dal, beans, tofu, paneer, and soybean.
The other ¼ part you should fill with Grains. Have whole wheat grains and avoid the white or processed ones. Grains like brown rice, whole-wheat bread, whole-wheat flour, quinoa, oats, whole-wheat pasta, etc.
This Healthy Eating Plate is very useful for weight loss and in overcoming all the lifestyle diseases. This diet is very important for diabetic patients as you all know that diet plays an important role in Diabetes.
With this, you also need to take care of few things:
Consume at least 4L of water daily.
Have 1-2 fruits daily.
While cooking, use only Healthy Oils such as Olive oil, Canola Oil, Coconut Oil, Mustard Oil, Sesame Oil, and Groundnut Oil
Munch on some dry fruits such as Almonds, Walnuts, Pistachios, Dry Figs, Raisins, and Dates.
Things You Should Avoid in a Healthy Eating Plate
Grains like White Bread, White Rice, and Maida
Sugary products (eateries/drinks)
Packaged and processed foods
Limit red meat
Conclusion
So, always prefer this Healthy Eating Plate because it consists of proper amounts of the food we require. Fewer grains, some protein rich-foods, and more vegetables are the mantras. This is what known as a balanced meal.
Please follow and like us: