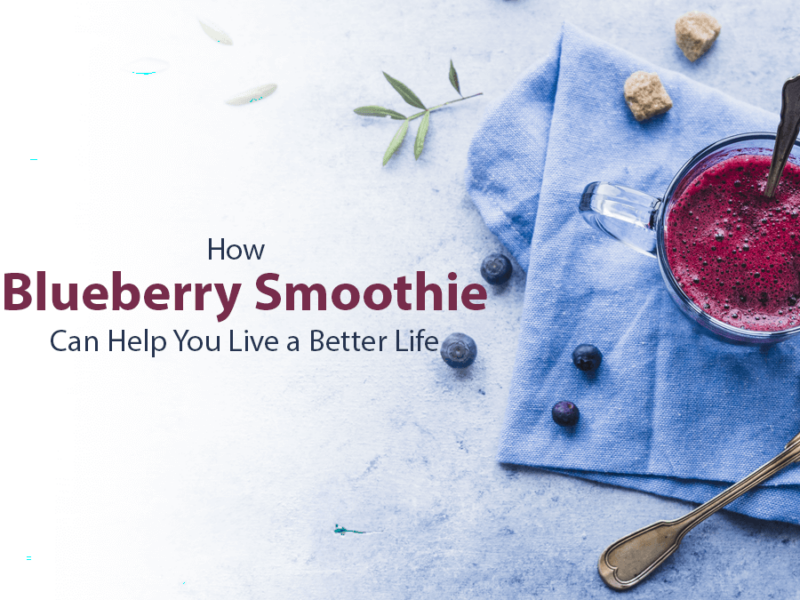 Blueberry Smoothie is a power-packed meal. It is rich in antioxidants, Vitamin C, Vitamin K, Manganese & Fiber. Blueberries are about 85% water and low in calories.
Blueberry is a Superfood and is the King of Antioxidants. Thus, having its Smoothie, Muffins, Pancakes, Pies, Bagel, Crumbles, etc, all are very healthy and full of nutritional value.
Let's straight come to the point of how to make a blueberry smoothie.
Blueberry Smoothies are very easy to make and can just be made in 5 minutes!
Recipe of Blueberry Smoothie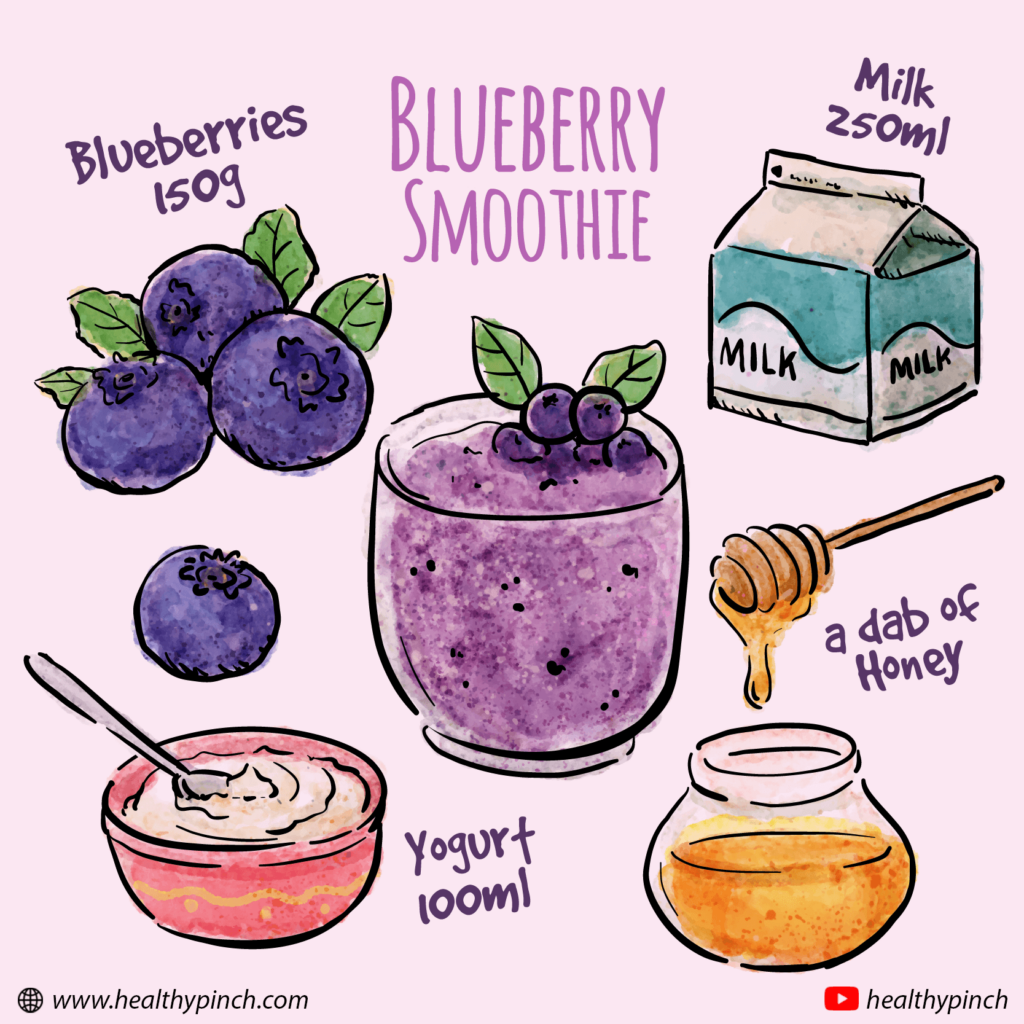 Ingredients Required
150g of Blueberries
250mL of Milk
100mL of Yogurt
A dab of Honey/1 Date
Recipe
Take all the ingredients and just put it in a blender and just grind it.
And it's ready!
Yes, it's that easy ?
You can put ice, though it's an optional thing. Also, you can add honey or dates as per your choice. Both are natural sweeteners which won't harm you at all!
Now, let's check the Calorie Content of Blueberries and it's Smoothie
Nutritional Content About Blueberries & Blueberry Smoothie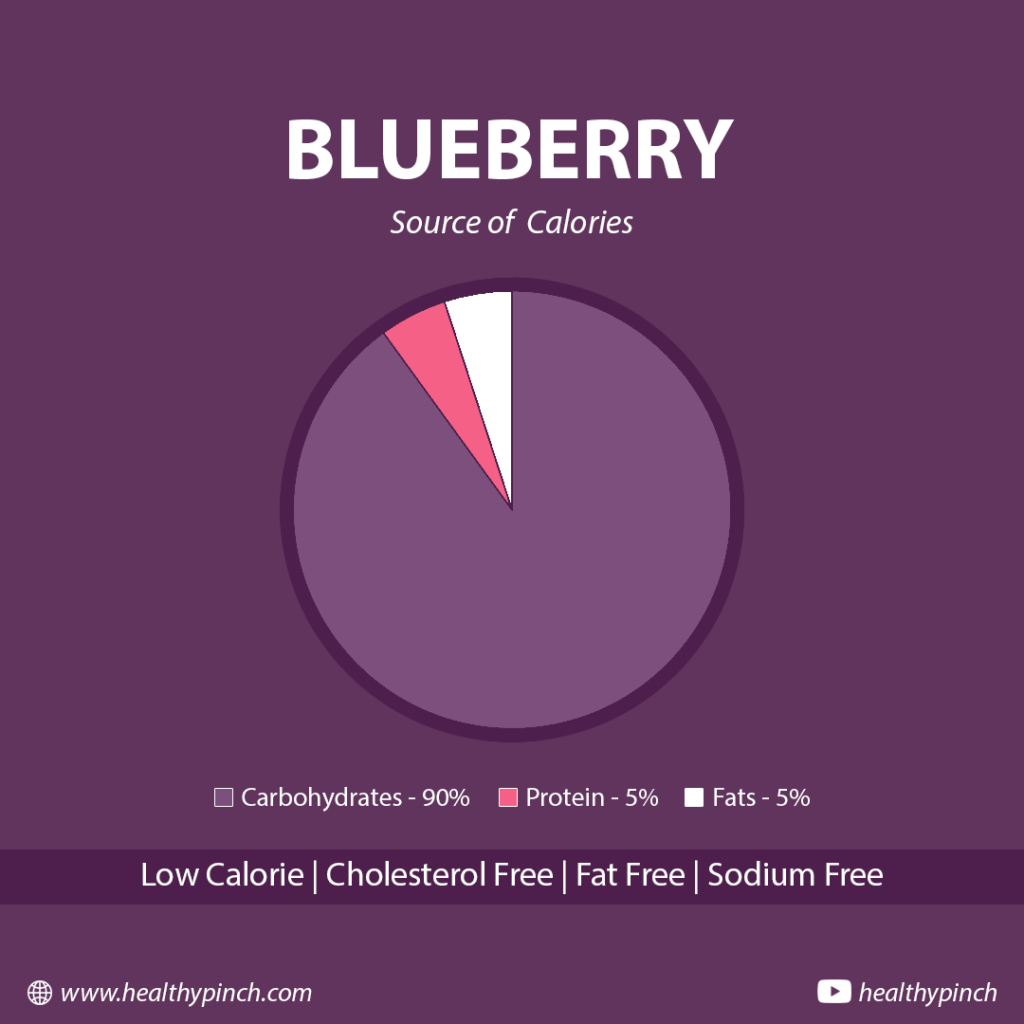 You get 57 calories if you consume 100g of Blueberries.
You can burn the gained calories by:
8 minutes of cycling
5 minutes of running
And 19 minutes of cleaning
Health Benefits of Having Blueberries in any form
King of Antioxidants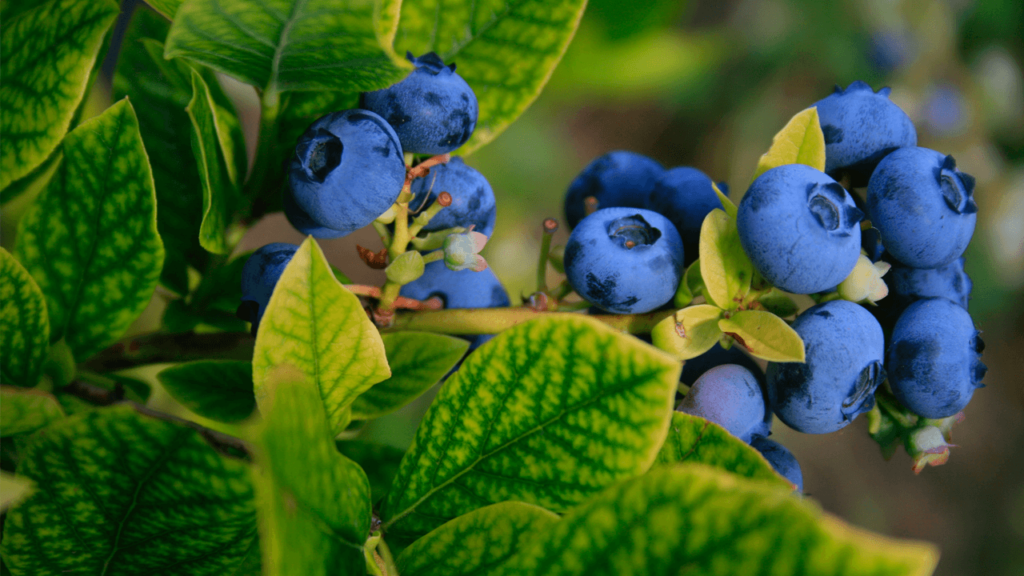 Antioxidants protect our body from free radicals and blueberries also have the highest antioxidant levels compared to all fruits and vegetables.
As such it reduces the risk of the deadly disease, Cancer. They also help to stop the formation of cancer cells in our bodies.
Blueberries Protect You Against Aging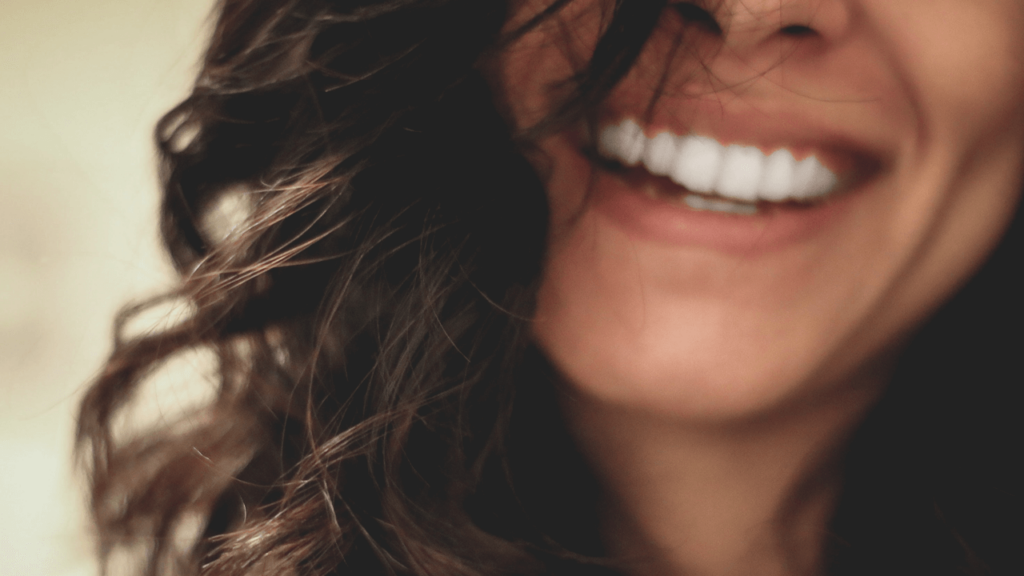 Eating blueberries helps to reduce DNA damage. Therefore, it helps in reducing the aging process as DNA damage increases our aging process.
Blueberries are Perfect for Cholesterol Patients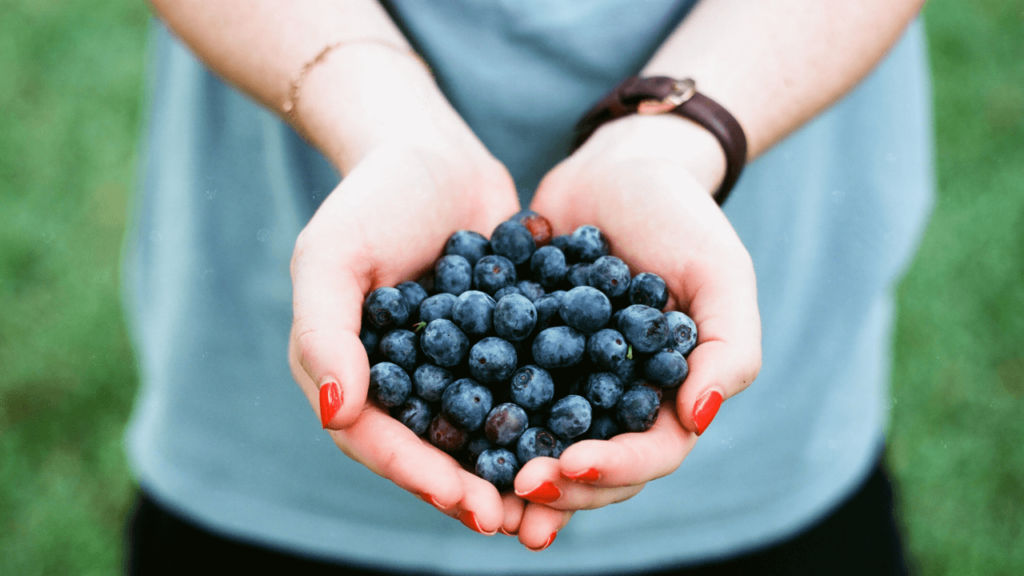 They reduce the levels of oxidized LDL and that makes blueberries a good fruit for your heart health.
You should consume blueberries daily if you are a cholesterol patient as it protects cholesterol in blood from getting damaged.
Blueberries Boost Brain Health and Improve Memory Power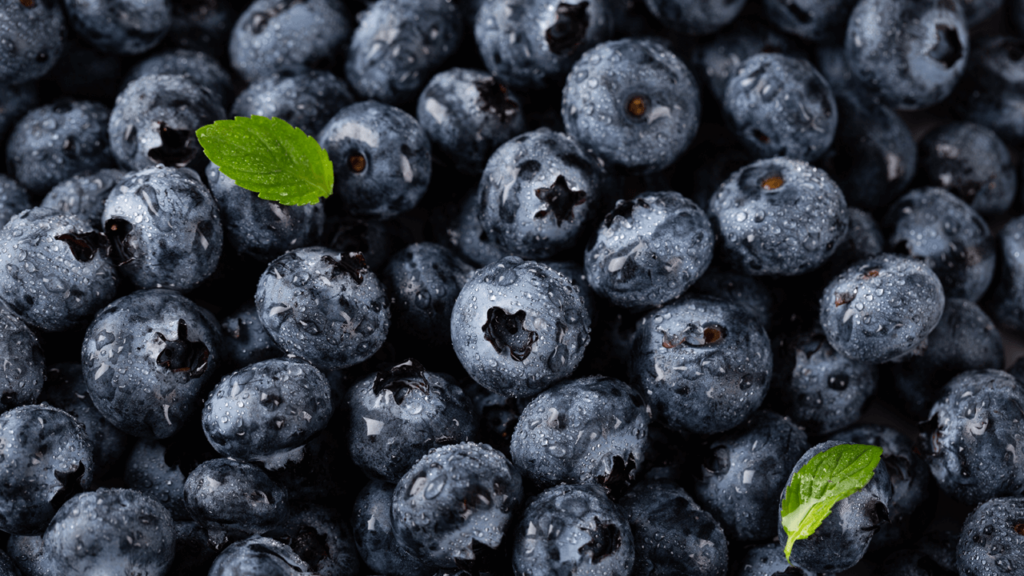 Eating blueberries prevents your cognitive decline. It also keeps your brain super healthy and active.
If consumed daily, it can also sharpen your memory power!
Blueberries Can Fight Inflammation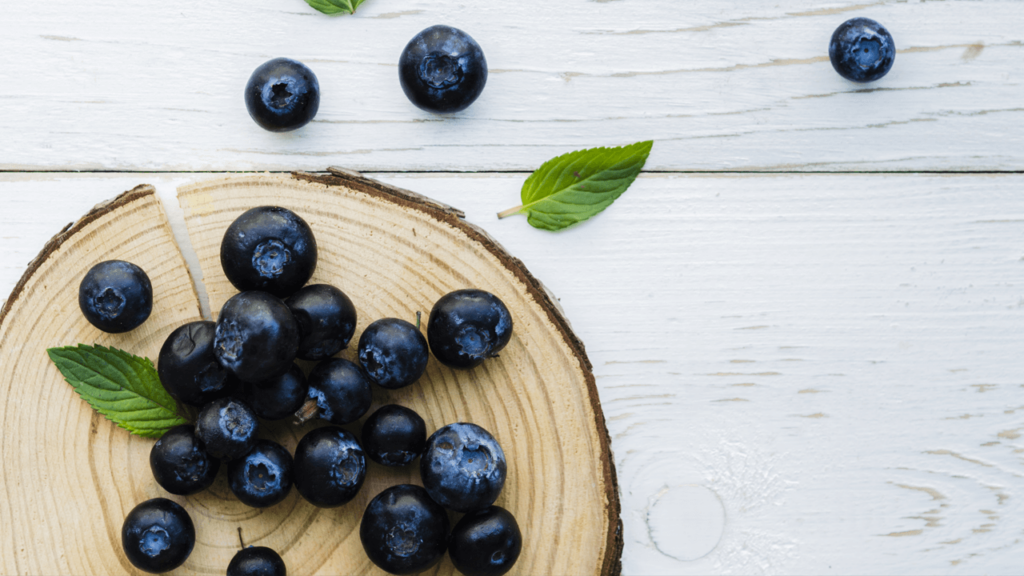 They have an abundance of Phyto components such as flavonoids, which have anti-inflammatory properties in it.
Also rich in Vitamin C and that helps to boost your immunity levels and faster healing of wounds.
Blueberry Smoothie Will Keep You Away From Diabetes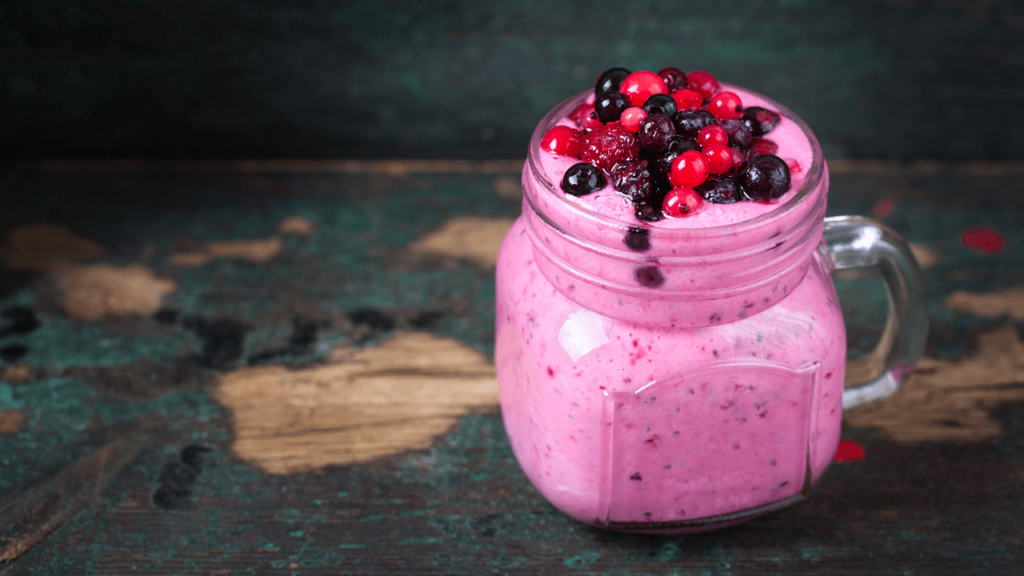 The bioactive compounds present in blueberries cut down the bad effects produced from sugar. It also lowers down the blood sugar levels.
Also, it contains anthocyanins which are effective on insulin sensitivity and glucose metabolism.
Drinking 2 glasses of Blueberry Smoothies daily can keep you away from the biggest health problem which is Type II Diabetes
Blueberries are Effective for Urinary Tract Infections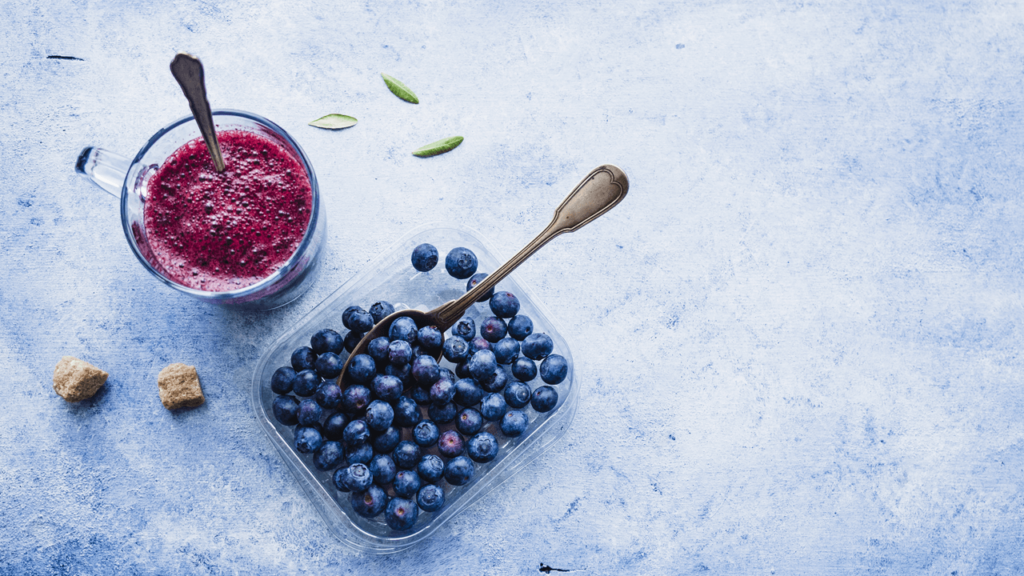 Nowadays, Urinary Tract Infections are very common in women. We already know about the health benefits of cranberry, that it helps in fighting with these infections.
Not only cranberries, but blueberries too have the same properties, called anti-adhesives. And as such, they prevent bacterias to bind with your bladder's wall.
Why you should include Blueberry Smoothie or just Blueberry in your diet?
Blueberries are very healthy and full of nutritional benefits. They are sweet and are very good for you, they can definitely change your life by keeping you away from diseases. Blueberries are promoters of good health. Low in calories, fats, sodium, and cholesterol. Thus, numerous health benefits of blueberry make it a superfood!
Please follow and like us: