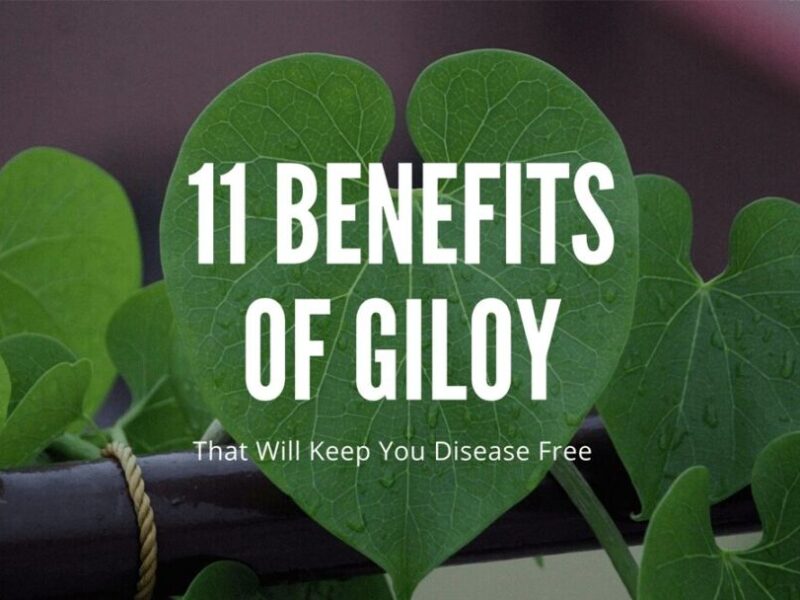 Tinospora cordifolia, commonly known as Giloy is heart-shaped leaves grown in tropical regions of the Indian subcontinent. It is also known as "Amrita".
Giloy is popular for its medicinal benefits. It can treat hundreds of diseases. It also helps to balance all the doshas of Vata, Pitta, and Kapha. Not only that, it is consumed to boost immunity levels. Let us understand the multiple benefits that Giloy offers.
Benefits of Giloy
Effective in cold, cough, allergy, fever, and Asthma
Giloy helps to cure a cold, cough, and allergy symptoms. It also cures any type of fever, be it typhoid, chikungunya, swine flu, dengue, etc.
People who are allergic and get frequently sick because of that should consume Giloy on a daily basis.
Asthma patients also can rely on Giloy.
Increases the platelets count
Many times it happens that after suffering from viral fever, the platelet count tends to decrease. In that case, this medicinal herb can help you increase the platelets count easily in just 2-3 days.
Even when a person is suffering from Dengue, platelets count decreases drastically. And that sometimes can become life-threatening. So, always consume Giloy to have a perfect balance of platelets in your blood.
Keeps you away from Arthritis
Arthritis, commonly known as joint pain can be treated with the help of Giloy. Consuming Giloy ka Kadha can keep you away from any type of pain in the body, be it back pain, neck pain, joints pain, etc.
Helps in trimming your fats
If you are consuming this herb daily, you can never fall into the trap of Obesity. Because it helps to cut down and meltdown the fats. It helps to flush out all the toxins from the body.
Reverses your Diabetes
You can get non-diabetic by consuming it daily for some amount of time. Diabetes can no longer trouble you.
Diabetes is a lifestyle disease, so just include Giloy in your daily life, and see the magic.
People whose immune systems are very weak can make it strong with the help of these heart-shaped leaves.
It helps to increase the WBC count in your blood and gives a boost to fight certain infections and diseases.
It acts like a protective cover for your body.
Treats your malnutrition
If someone is malnourished or lacks certain vitamins and minerals in their body such as Vitamin B12, Vitamin D, etc, Giloy helps in the nourishment process.
Has anti-cancer properties in it
Giloy has anti-cancer properties and it helps to destroy the cancer cells from the body.
Consuming juice of Giloy, Tulsi, Wheatgrass, Aloe Vera and Neem daily helps to fight against the deadly disease, Cancer.
Keeps your Cholesterol in control
As Giloy helps in eliminating the extra fats from the body, it also helps to keep control of the cholesterol levels.
Along with Giloy, take a pinch of cinnamon and have its tea, which helps to eliminate the LDL and increases the HDL.
And as such one cannot get prey to the heart diseases.
Keeps a check on your Blood Pressure
If you are suffering from low or high blood pressure, just add these heart-shaped leaves in your diet. Your blood pressure will come back to normal levels.
Keeps you away from the Auto-immune diseases
Auto-immune diseases such as Thyroid can not touch you if you consume this herb on a regular basis.
Conclusion
Try including this Ayurvedic herb in your diet which is full of medicinal properties. Consume it regularly to stay fit, healthy, and free from diseases.
Please follow and like us: